Booty Band Moves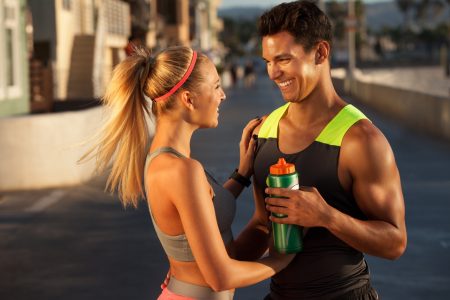 Are you ready to burn your booty?
Try these 2 booty band moves
booty band moves
These two moves with the booty band, are going to work your butt and your core.
Start with some crab walks.
Place the band around your thighs, using your glutes to stretch it.
Squat low and walk forward nice and slow.
It isolates the glutes and hamstrings.
Walk back to the edge of the mat, and stand up.
Squat down and do it again for 1 minute.
Another total workout is the inchworm to squat.
This is a great total body exercise that isolates the core.
It works the arms, shoulders and of course that booty.
Walk towards a plank and come back to squat.
Repeat it again for 1 minute.
How many repeats did you do?
Put it in the comments
Share your thoughts
Bert January 14, 2017 Sport