Earn Extra
Earn extra money during the hours which suite you most.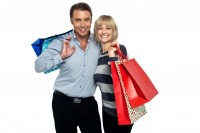 Because the cost of life, to have a better lifestyle, to pay that extra cost, … there are enough reasons to look to earn extra.
Often it means that you've to work during the hours it suits most 'your boss'. But what do you think of deciding when you want to work?
We offer an earning plan, with the possibility to start with an extra income, and expand it, if you want, to a full time income.
We, at Big C consulting, experienced how it works. We started to earn some extra money, and built this business to a full time success. That could be done during the hours that suited us best.
With this experience we've set up a working method, that can be implemented by every individual, who's willing to work and learn. We, and Herbalife, give you all documentation, so you can earn extra almost immediately with a minimum investment. Make use of this huge knowledge base of over 30 years of success.
Take immediate action! Ask for you personal contact now.
What are the advantages of cooperating with us ?
What are our expectations, if you want to work with us, and earn extra?
Work from home, a new trend.