Starting An Online Business

Four Of The Biggest Myths About Starting An Online Business
Starting An Online Business
The Internet has provided people with many new opportunities to start all sorts of businesses. But too many people still have misconceptions about how easy it is to start a successful online business. This is due to a variety of factors, including the ubiquitous advertising used to sell get-rich-quick schemes. While there are many genuine opportunities to succeed online, there are also misguided notions that must be overcome first.
If you're thinking about starting your own business, take a look at the most persistent myths I hear before you dive in:
You can work a part-time schedule and make a full-time income.
This idea is perpetuated not only by all the ads for hyped-up marketing guides. But also by books such as The 4-Hour Workweek by Timothy Ferriss. It's a great book that I highly recommend. Only, the the fact is that most people will have to work hard for quite awhile before they can free up their time to that extent.
Like any new company, an Internet business requires hard work and dedication. Especially for the first year (or in many cases, two or three!). It's fine to aim for goals such as passive income. But if you think you're going to achieve that within a couple of months, you are setting yourself up for failure and disappointment.
 Social media makes it easy to sell online.
While social media marketing is essential for modern businesses, it is not usually ideal for direct selling. Since users log onto Facebook, Twitter, Pinterest and other social networks for fun and entertainment. They generally don't want to be bombarded with advertisements.
These sites are great for connecting with your target audience, building your brand, and for providing customer support. They can also be useful for building mailing lists. They are less effective for direct selling.
Another thing to remember about social media is that, like any type of marketing, it requires precise targeting. You can't necessarily leverage your existing friends, fans and followers into your business customers. For one thing, they will probably resent the daily promotions. Secondly, in most cases, your personal contacts won't match the demographics of your target market. You will have to build a new following around your business.
You can start an online business for free. 

Starting An Online Business
Like many online marketing myths, this one contains a grain of truth. It's certainly cheaper to start a web-based business than a traditional brick and mortar one. You can avoid many of the costs that go into most businesses, such as paying rent on a storefront. It's even technically true that you can build a business from scratch without spending any money.
But most online businesses require a website, products to sell, effective ad copy, a social media presence and customer support. There are free alternatives, but these require plenty of work. You could sell affiliate products on a free blogging platform such as Blogger. There you can create all of your own content and maintain all of your social media pages yourself. Another possibility could be to use drop shipping on eBay or Amazon, which doesn't require a website or investment in inventory. You will, however, have to find a way to promote your online store. When you don't own your own domain and website, search engine optimization becomes much harder. This makes it more difficult to promote your business without advertising.
However you look at it, an online business requires either an investment of capital or of time. For people who have other obligations, such as jobs, classes or families, it can be difficult to do all these tasks without any help or advertising. So, while an online business is relatively inexpensive to start up, it's an exaggeration to say that it's free. Especially when you factor in time.
Everything can be automated. 

Starting An Online Business
This is a tempting myth that makes many new online entrepreneurs seek out "push button" solutions. You can install many applications and platforms (such as WordPress) with a few clicks. It's possible to use tools such as autoresponders to help maintain your email list. And you can use software applications to post to automate many tasks.
However, if you are going to really succeed online, you must also take a hands-on approach to things like niche selection, market research, content creation and customer support. Even if you outsource some of these tasks, you must figure out exactly which activities will contribute most to your business. Over time you can automate and outsource to a greater degree. If you attempt to do this too soon, though, it may prevent your business from ever reaching its potential.
source – Forbes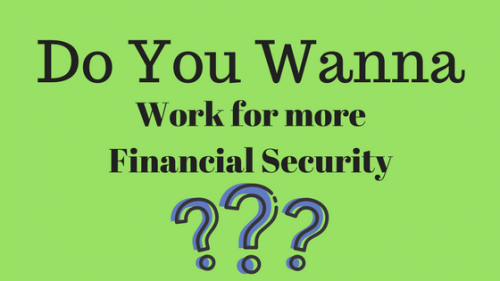 Share your thoughts