detox plan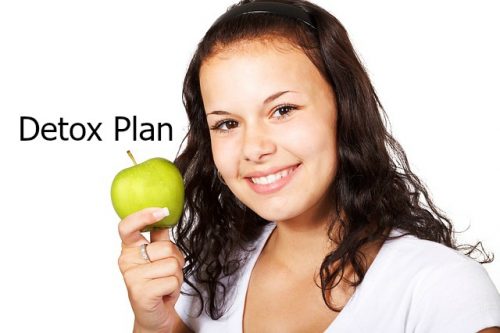 The ultimate detox plan
detox plan
Detox shouldn't be difficult.
A few simple steps, and you have a very good detox plan.
You will give yourself a fresh start and it will shed some pounds by implementing these 5 detox tips.
1. Go to bed 30 minutes earlier
Getting enough quality sleep is important to feel well rested. However many don't admit it, it's a large part of your detox program.
2. Add 2 extra glasses of water
Water is the key rinsing element of our system. And I know you're already drinking a minimum of 10 glasses a day.
Just add two, to get that extra detoxing.
3. Add 30 minutes of movement to your day.
You should have a minimum of two and a half hours of exercise in a week, when you're an adult between 25 and 64.
That might sound a lot, but that's less than 30 minutes a day.
Just move 30 minutes a day, as a part of your detox plan. And, if you can, go out, get fresh ear.
4. One minute of meditation daily.
Clear your mind and get your energy-level centered every day.
It will get you more productive, during the rest of the day, and it will help you to fight stress.
5. Eat at least one green vegetable with every meal.
They're full of vitamins, minerals and antioxidants.
And the fibres in it will help immediately your diet.

Share your thoughts