Social Media Tricks

5 Social Media Tricks to boost your business
social media tricks
Social media offers various benefits for business owners. The evolution of different social media platforms such as Twitter, Facebook and LinkedIn means that you have to be aware of both general and channel specific hacks to realize your marketing goals for social media.
Here are five hacks for social media that allow you to save time and gain more exposure, more followers, higher conversion rates and better engagement.
With each article I would like to give you a free resource. That you can download and implement in your company to see immediate results.
This week I have compiled a free resource for you with the name '3 rules to prospecton social media'; with tips on how to use social media to get customers and team-members. They help you get more sales and leads. You can use these rules, regardless of which company, product or service you promote.
Know what is hot. 
social media tricks
If you can post information that is current and relevant to your niche and especially your customer, you give your audience a reason to read your messages on social media and visit your website from there. A really great search function is uvrx.com. Offered by Google custom search, it gives results for Facebook, Twitter, Tumblr, LinkedIn and other platforms. Social-searcher.com is another search function that allows users to see how their chosen keywords are handled by social media networks. It provides analytics data that other people can write about online; sentiments associated with keywords and the types of messages that do well.
Social media use a new language. 
social media tricks
And the language is one of images, videos and infographics. This kind of media generates excellent engagement for companies that use it in a relevant and creative way. Calls for action made with such media can help fill the gap between entertainment, information and lead generation.
Let your follower base grow. 
social media tricks
Reaching followers, subscribers and "friends" is central to creating a successful and enjoyable social media campaign. One way to find new customers is to run paid ads on Facebook or Twitter to increase likes and followers, promote blogs or make other offers. Another is to use the LinkedIn premium subscription with which you can contact potential customers or partners via InMail. A fairly simple but often overlooked hack to attract more subscribers to your Facebook page is to directly send the link to new followers on Twitter. Similar creative, cross-pollinating techniques should be applied to all social media platforms; to capture the interest of members of your audience when you are already on their radar.
Save time. 
social media tricks
Whether you are running a one-man show or a corporate social media operation with data entered into customer relationship management systems, you need to automate certain processes. If you do not, these tasks will just become chores that you may start to avoid, reducing your effectiveness. Some activities you can put into automatic mode include posting updates on different platforms, sending email and Messenger updates about favorite topics, and uploading social media content to remote storage. If This Then That offers convenient solutions.
Embrace change and be informed. 
social media tricks
When a social media platform changes its guidelines, you have two options. You can initiate and adjust the change – or give it up. When you choose the former approach, you give yourself the opportunity to take the space released by those who gave up the fight. For example, a recent update from Facebook banned informing contest winners of results via Facebook; however, this limitation has been relaxed since then. LinkedIn regularly introduces improvements such as the ability to block profiles and unwanted messages. These have clear advantages for popular LinkedIn groups that have had to deal with a lot of spam so far. It pays to be informed.
Although most hacks on social media are little more than ordinary things, those who might surprise you with their effectiveness are the ones you think through observation and learning. Entrepreneurs can be busy and can easily forget to think creatively. Do regular strategic thinking exercises and keep searching for ways to achieve better results with your social media marketing.
If you want some good rules to prospect through social media, make sure you download the free source I created for you called "3 rules to prospecton social media".
You can download it by requesting it below.

SOME GREAT SOURCES THAT WILL HELP YOU EVEN MORE
We all know that social media is HOT! Bring your existing efforts in the field of social media marketing to a higher level …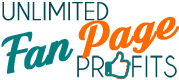 If you do not yet have a Facebook fan or company page, and you look at all these rock stars with fan pages, and you want to own one … UNLIMITED FAN PAGE PROFITSis a training that Tanya Aliza has put together. You will be guided through the steps to build a profitable Facebook page; a marketing funnel for social media and a marketing plan to generate leads. You learn to build a large audience and make daily sales on autopilot.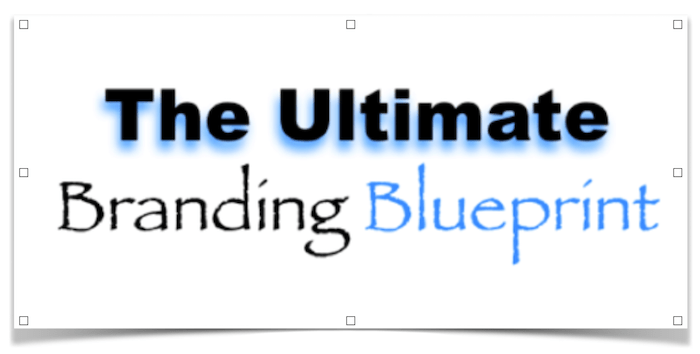 ULTIMATE BRANDING BLUEPRINT is the course when it comes to building an influential brand online that attracts leads and sales for your company.
DID YOU GET SOME VALUE?
I hope so. Because I put my heart into it every week. I want to make sure that you get great tips and strategies for your business; while you have a life that you love.
Every Saturday I post a new article and free source on my blog.
Stand out and stay connected … leave a comment below.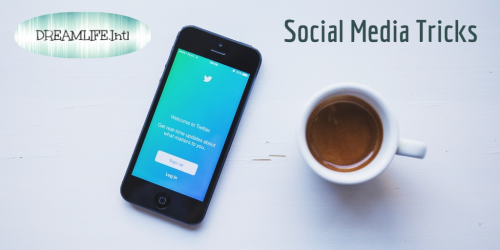 More business articles on our blog
social media tricks – BigC-Consulting
Share your thoughts